Your Personal Chauffeur Service
Your Personal Chauffeur Service
Book your transfer from the different airports, hotels and tourist places within the Dominican Republic without stress and with the best prices.
Meet Jose Ramirez Sterlin, our visionary CEO Manager at Punta Cana Online Transfer. With a wealth of experience and a relentless drive for excellence, Jose leads our team with unwavering dedication. His innovative approach and commitment to delivering exceptional service have been instrumental in shaping our company's success. Under his leadership, we continue to redefine the standards of transportation in the Dominican Republic, ensuring that every traveler's journey is nothing short of extraordinary. Jose's passion for excellence is not just a commitment; it's a way of life at Punta Cana Online Transfer.
Introducing Andres Rodriguez, our Head of Operations at Punta Cana Online Transfer. Andres is the driving force behind the seamless execution of our services. His meticulous attention to detail and extensive knowledge of logistics ensure that every transfer is executed flawlessly. With Andres at the helm of our operations, you can trust that your journey with us will be smooth, efficient, and hassle-free. His dedication to excellence is a cornerstone of our commitment to providing top-tier transportation solutions in the Dominican Republic. Choose Punta Cana Online Transfer for a journey led by the expertise of Andres Rodriguez.
Welcome to Punta Cana Transfer Online
About Us
Welcome to Punta Cana Online Transfer! We are a company committed to providing reliable and convenient transportation services in the beautiful Dominican Republic. Our dedication is to ensure that your travel experience is exceptional from the moment you step foot on our tropical land. With a fleet of modern vehicles and professional drivers, we are ready to take you from various airports across the Dominican Republic to your destination, ensuring your journey is perfect.
Our Mision
Punta Cana Online Transfer's mission is simple yet powerful: to connect travelers with the wonders of the Dominican Republic in a safe, efficient, and memorable manner. We are committed to delivering top-notch transportation service that goes beyond mere transfer and becomes an experience in itself. Our goal is to be the trusted partner that transforms every journey into an unforgettable part of our customers' adventures. Through operational excellence, personalized attention, and a passion for service, we aim to enrich every trip, providing comfort and confidence to those who choose to explore the beauty of the Dominican Republic with us.
Our Vision
Our vision at Punta Cana Online Transfer is to be the leading provider of transportation solutions in the Dominican Republic, setting the industry standard for excellence. We strive to continuously innovate and adapt to the evolving needs of our customers, enhancing their travel experiences and exceeding their expectations. We see ourselves as ambassadors of this beautiful country, committed to showcasing its cultural richness, natural beauty, and warm hospitality through our services. Our unwavering dedication to safety, reliability, and customer satisfaction will propel us toward our vision of becoming the preferred choice for travelers seeking seamless and unforgettable journeys throughout the Dominican Republic.
REQUEST YOUR TRANSFER FROM HERE
Select the transfer you want. Transfer from your hotel to the airport or from the airport of Punta Cana, La Roma, Santo Domingo, Cibao, Puerto Plata or any point within the Dominican Republic.
TRANSFER FROM SANTIAGO AIRPORT
Make a reservation from the Siantiago Airport, from the hotel, or another location within the Dominican Republic.
TRANSFER FROM PUERTO PLATA AIRPORT
Make a reservation from the Puerto Plata Airport, from the hotel, or another location within the Dominican Republic.
TRANSFER FROM SAMANA AIRPORT
Make a reservation from the Samana Airport, from the hotel, or another location within the Dominican Republic.
Punta Cana Online Transfers
Why Travel with us?
Airport transfer
We offer services of Punta Cana airport transfers with our new fleet of vehicles, with professional drivers and with optimal prices. Customers are always satisfied and return for our services. Booking a transfer from Punta Cana airport with our online booking system is very convenient and easy. Try it now!
Luxury vehicles
We have a fleet of different types of vehicles: VAN, Minibuses, luxury SUVs, buses. Any customer can find here their transfers in Punta Cana airport. If you like to travel economically or in luxury, alone or in groups – our Punta Cana transportation is here to serve you. We are never forgetting security. Civil liability insurance with coverage of 1 million US $ will assure you.
Pick up for event
With unparalleled attention to detail and exacting precision, VIP airport transfer Punta Cana delivers distinct Corporate Ground Transportation in Punta Cana designed to meet all of your travel needs. Our Punta Cana transportation is serving exhibitions, conferences, weddings, concerts and other events. Your best service in Punta Cana Airport Transfers.
We bring you any vehicle which fits your profile!
So if you are ready to ride in elegance do give us a Call and we will bring you the best service you deserve paying close attention to all the details.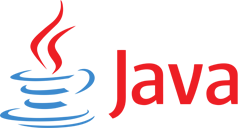 HYUNDAI – H1
_________________

TOYOTA HIACE
_________________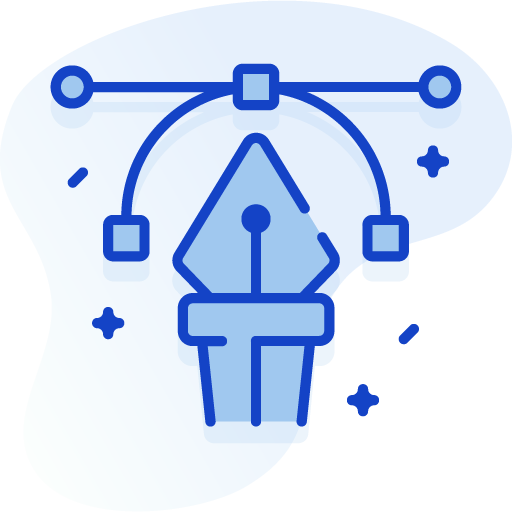 MERCEDES SPRINTER
_________________
Toyota Sienna VIP
_________________
In the heart of the captivating Dominican Republic, Punta Cana Online Transfer stands as your premier travel companion, dedicated to transforming your journey into an unforgettable experience. As you embark on your adventure through this Caribbean...
Nuestra empresa brinda traslado privado a Punta Cana y cualquier resort, casa u oficina en Punta Cana y República Dominicana. Te llevaremos a lugares como Zona Hotelera de Punta Cana, Centro de Punta Cana, Bávaro y Uvero Alto.
Contamos con algunos años de experiencia brindando servicios turísticos y de transporte en Punta Cana y República Dominicana.
El traslado privado a Punta Cana se proporciona en VAN nuevas, Chevrolet Suburban y lo llevará sin escalas a su hotel o resort en Punta Cana.
En Punta Cana private transfer no solo brindamos transporte privado o transporte compartido en camionetas, también puede encontrar el servicio de alquiler de autos y reservar en línea. También ofrecemos tours privados de Punta Cana a lugares como Coco Bongo, Zipline, Isla Saona.